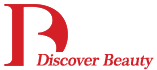 0

()

Your cart is currently empty..
How long will my hair last?
How long will my hair last?
DB hair products can last up to a year or more with proper maintenance (we have some customers who have been reusing their DB hair hair for more than one years!). Because our hair is 100 percent virgin human hair, it truly does respond to how you care for it. With constant styling and manipulation, all hair is prone to a little bit of shedding and tangling; as such, we recommend not cutting or sewing through wefts and sealing the wefts before your sew-in install. For curly textures such as our Deep Wave,Jerry Curly, collections, DIY, U-part, lacefront, full lace wigs and Clip Ins can help extend the durability and life of your hair. These products allow you to remove the hair periodically for washing, conditioning, styling, and other special considerations. Remember…just like your own hair, curly and textured hair needs lots of moisture, but it does not respond well to products with alcohol or heavy product use. With DB Hair, there's no need for hair grease or globs of gel. A simple co-wash regimen will do. If you experience heavy product buildup, you can treat the hair with a clarifying shampoo followed by a deep condition with a moisture rich conditioner.